Students
Featured stories
English Ready Centre

Build your language and communication skills.

Bust a Groove

RMIT's freshest dance competition is back.

Global Studies Week

Celebrating the globalisation of Australia.
Careers and opportunities
Can you bust a move?
Get active, get creative, make friends and get more out of uni life.
Upcoming events
An independent project by Honours students from Expanded Studio Practice

//

This exhibition presents works that negotiate and explore the diversity of contemporary practice through investigations and enquiries within the fields of ceramics, drawing, painting, printmaking, sculpture, installation, photography, sound and video.

12 Day Central Australia Tour

//

Join RMIT Link Sport and Recreation on a 12 day Central Australia tour during the Semester break.

Sign up for the RMIT Mixed Basketball Challenge

//

After its huge success in 2010, the RMIT Mixed Basketball Challenge is promising to be even bigger and better this year. RMIT students, staff and alumni are all invited to participate, and you're welcome to sign up your friends and family members too.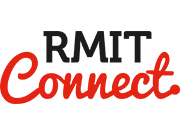 Student admin issues?
Come to THE HUB!
Sitting exams?
Library Referencing Guides